We would love to hear from you....
Contact Us
To send us an email immediately, use the form below. Alternatively you can find our direct contact details on the right.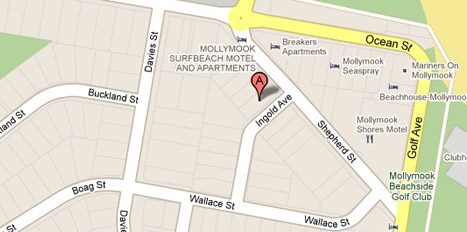 We are located just behind the main road of Mollymook, just 200m from the beach.
02 4454 1400
info@
mollymookbeachaquarius.com.au
Deliveries/Street Address
9 Shepherd Street Mollymook NSW 2539
Great Savings On Mid-Week Bookings And Extended Stays!